This weeks make it Monday challenge is to frame your sentiment.
If you would like to watch the video and play along visit the
PTI blog here.
My aunt is in the hospital with the flu so I made a card to send to her.
I hope she is feeling much better until this arrives.
Hope you are having a great week!
Thanks for visiting,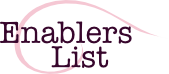 All products used area PTI