Hello and thanks for stopping by! This month I'm coloring along with the 30 day coloring challenge. I'm awful at posting daily but so far I have been able to color at least a few minutes every day! Yay! For today's coloring I'm playing along with the Power Poppy Creative Confetti challenge. The challenge is a sketch challenge posted by Julie. Thanks Julie, love a sketch challenge and your inspiration! You can find the challenge by clicking on the photo below to take you to the Power Poppy blog.
Here is the sketch.
And here is my first day coloring. I was picking out stamps for an SCS swap and thought I just needed to use this cute little stocking. Coloring with copic reds is always hard for me. I think I over saturate the paper and it's very hard to look completely in the lines. So fussy cutting to the rescue!
I inked the edges of the patterned paper as well to help hide the white core of the paper. I think this just gives it a more finished look. And I'm one of those ones that embraces everything about the holidays so if you come in my house you will surely smell the fresh pine cones and cinnamon candles. Yay! Even in my craft room I keep a candle lit ( see it here!) It smells so nice. We need a scratch an sniff blog.
Thanks for stopping by!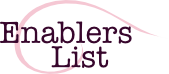 Stamps - Power Poppy Poinsettia set
Patterned Paper- DCWV
Ribbon - stash
Copic Markers