Hello everyone. It has been so long since I have sat here at my old pc and actually blogged. It's actually been some time since I even really felt the craft groove kick in. But my trusty old friends at Splitcoast Stampers had one of the yearly events, Dare to Get Dirty, and it helped pull me out of my saturation. Now what could I possible be saturated it if it isn't all the beautiful colors of inks, pencils, markers and water colors in my craft room? Well let me catch you up a bit. First we moved across country from PA to TX, kinda old new as it's been 10 months. But 10 months flew by in a whirlwind! Our daughter joined us here a few months ago, we visited home, my husband jumped right into work even before we officially moved, I designed and hired a custom builder to build my craft room, that is still a work in progress. I had to take the summer off from exercising as I just couldn't do it in the TX heat. We managed a much needed vacation to Jamaica last month. I visited my best girls in VA. All while getting what became weekly iron infusions because they stopped working, and I was exhausted! And now trying to get acclaimed to my new normal, in my new place. Feeling the need to start over. So here I am. Making the plans to start over.
I went to the PinnersTX conference last weekend and listened to a lovely young lady who spoke about blogging. Shout out to
KariAnn @ Thistlewood Farms.
She was super cute! And so on point it just made me want a redo! After listening to her speak, I asked one question, that question was "when do you go from a blogspot, free blog, to a .com" Her answer was short and to the point, she said "as soon as you think about it!" So with that, the finishing touches will be put on my craft room, I will come up with a name, another tip from KariAnn, "something that can be googled" and will launch my new blog. Give it a lot more attention, share all the things I love, and reconnect with the world of blogging friends I have made over the years. So stay tuned for that!
Yesterday I was inspired to play along with the
Simon Says Stamp Wednesday Challenge
-Bling it on. I pulled out my new Impression Obsession inks and started by making this colorful background. I just used a die cut, left the die cut pieces in place and inked using an ink blending tool. Then I stamped the image from Impression Obsession Floral Heart Set and used the inks I used in the background as water colors. Then I added clear and gold wink of stella for the bling. I finished with an Impression Obsession Pink and Ink hummingbird and sentiment from the Hummingbird set.
Thanks so much for stopping by and I hope you find what inspires you today!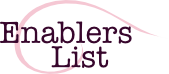 Impression Obsession Ink
Impression Obsession Floral Heart Set
Impression Obsession Hummingbird Set
Wink of Stella
Hugs,