Hello my friends, hope your having a wonderful Monday! It's a bit cool here, but I"m still going to bundle up and go out for a walk. Somehow in my mind that makes eating a half of a sleeve of Girl Scout cookies OK. Gotta support the girls!
So today, while I was deep in thought over the PTI challenges someone knocked on my door. Weird, as just moving to TX I know no one that would come to the door. So I took a deep breath and answered. Of course I was having a sweat pants, hair up in a messy bun kinda day, I wasn't planning on answering the door or leaving the house. It was a young man, all dressed nice in a business suit. We exchanged greeting, I stepped out onto the porch as I was not inviting a stranger in. My little girl immediately attacked his leg kissing him as much as she could, then the boy dog who does not like men managed to get the door open, no idea how as he is only 9 pounds and 6 inches off the ground, but he is my protector. And was not happy with this man talking to his momma. I wrangled them back in the house, listened the the speal on financial planning, refused to give my or my husbands phone number, took his business card and wished him a good day. And I hope that is the most excited that will occur to me today.
Then I texted the husband how we will immediately get a no soliciting sign. This is something I didn't have to worry about in PA. We lived on a dirt road, and most people would drive up our dirt road and get that feeling of hearing weird banjos playing in their head until they reached civilization again. Now mind you, this all happens on a mile road and only 5 minutes from WalMart. But dang, I liked my privacy.
Now that the last thin mint is gone, lets get on to what you are really here for. Today's
PTI challenge
is to make a card using a set from the retired stamp list posted on the blog. If you would like to see the blog post and comment to win an awesome price click
HERE!
I chose the
Make It Market Mini Kit, Color Pop Butterflies.
It's a super sweet little kit and I love the price point. If you are considering getting the kit get it soon as once it is retired it is gone. I really wanted to use the kit to it's full potential today. It made this card very easy as the patterned paper was printed with the design. I just cut them out, stamped and added the sentiment and there you have this super sweet little card.
Thanks for stopping by!
Stay warm!
And go buy some Girl Scout Cookies!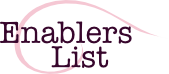 Papertrey Ink MIM Color Pop Butterflies