Today I am celebrating 24 years of being married to my favorite person!
My husband is truly my best friend and we have grown so much over the years.
Even as I sit here crafting and blogging he is making us dinner.
How does it get any better then that!
I love the colors in this months inspiration challenge at Altenew.
No Flamingos in the house so I decided to go with flowers.
I masked off the area for the sentiment, then stamped the roses and leaves.
I finished by adding some small flowers from the Altenew set and using the same ink and a brush to color them in. Then I stamped the sentiment in Moon Rock and added some lines with a silver gel pen. I finished by adding some dots using a brush and water along with the Moon Rock ink.
I finished by layering the card with coordinating pink and red cardstock.
Thanks so much for stopping by and have a great week!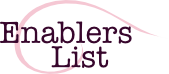 Altenew Build A Rose Stamp set
Altenew Red Cosmos Mini Cube inks