Hello everyone, I know it's been a long time! My last post was the month we decided to sell everything and move across country to Texas! It has been a whirl wind of selling everything in our PA home of 16 years, buying a new home that we only saw via a face-time showing, and then making the drive across country with our two puppies and just enough to get us by as we wait for our delivery of personal belongings. We moved in the day before Thanksgiving, and are still getting settled. I'm crating on a plastic table and most of my stuff is still in totes. My craft room is being designed as we speak, the builder was here this morning to take measurements. I can't wait for it to be finished. But no time like the present to get back to what I love, and that is making lots and lots crafts!
TRANSFORMATION TUESDAY (ON A WEDNESDAY) CHALLENGE
The challenge is to take a card you have made in the past and transform it some way. I used this card, you can see
my original blog post here.
,
I started by pulling out 4 different colors of paper for the background. I figured this was an easy change. And will use up some of those pieces of paper falling out of the paper rack.
Now, I am not a mass production card maker. I never make the same card twice, I just don't like doing that. So I do what makes me happy. And that is make lots of different cards, and enjoy the art of it.
Then I chose 4 different embossing folders. I wanted to use some cover plates, but my embossing tan mat thing is among the move missing. So embossing folders it is. Once I had the first layer I assembled the embossed layer to the patterned paper.
Next was the fun part. I stamped a ton of images, yestereday was all about the humming birds. I love having images on hand. It's so nice to just grab my box of stamped stuff and see what I like. This is my box of stuff. I'm so glad I have the DFTW words cut because I lost the SENDIND die, and I use it all the time! So sad!
Now, it's likely that I will have to stamp the correct color, but at least you can see if the size will work and some days even I get lucky!






Today, I feel pretty good about the cards I made. Do you have a favorite?

Thanks for stopping by and have a great day!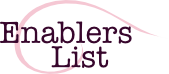 Papertrey Ink
Paper
Ink
Stamps
Other
Embossing Folders
Gems