Hello everyone!
It's feeling like spring today here in TX!
I'm so excited to finally not need to wear a coat out for our morning walk. I'm sure before long I will have to get up before the sun to enjoy that same walk, but for now I'll enjoy the temps hitting 70 for the next few days.
Today is the PTI release day, and also their one and only anniversary sale. I'm busy making my list and checking, well, several times I'm sure. I always use the sale to stock up on consumables that I love. This year is a bit different, it's hard to know exactly what I need with so much of my stuff still in boxes. So some things will be just a guess, but it's not like it won't get used.
It's so pretty, and I just love all the flowers in today's release.
Now on to my challenge card.
The challenge was to use stripes. I pulled a sheet of striped paper I had from one of the PTI kit's, I'm not sure what kit. Sorry, I tend to mix up my papers when I'm using them.
The flower is from Floral Sketches, and the stems I had stamped from previous cards. I believe they are from Gran's Garden. I finished by adding the die cut sentiment and a few sequins.
You can find the challenge post
HERE.
Thanks for stopping by!
Have a great day!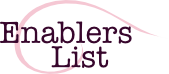 All products PTI.