Today is a snow day here in my part of PA!
And we have a lot of snow! At least 2 feet and it's still snowing.
So we have been having a family game day.
Although, I took a break from all the fun to stamp some of my favorite flowers.
One of the first multi layer stamps sets that I purchased was PTI The Sweet Life.
It's gorgeous, and I still love it and use it often.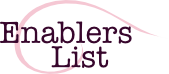 Paper PTI
Twine PTI
washi tape- stash