Hi all!
A little mixed media project for you here today.
I know, I am not a get messy kinda gal unless it comes to coloring Easter eggs
and baking Christmas cookies! Then it's ok, to an extent ;)
I don't like messes. I have to say I even like my house to be clean and in order to scrap.
That being said my studio is the messiest room in our home.
So today I took on the Papertrey Ink Make It Monday Challenge, Nail Polish Marbling.
Years ago I remember this being a pinterest thing for nails.
We even tried it at a scrap booking get together.
It was messy, and only a few nails actually turned out kinda nice.
So, let's see how this will go.
You can
watch the video here and join the challenge by clicking here.
I used a disposable take out food container, so the mess would be easy to clean up.
And tooth picks to swirl the polish in the water.
I dipped several sheets of white and kraft in hopes of getting one that was usable.
These are the papers I dipped in various colored polishes.
And this is the card I made.
I chose to use the one on kraft cardstock.
I added a strip of paper to coordinate with the nail polish to add the sentiment.
And there you have my mixed media card using nail polish marbling.
Thanks so much for stopping by!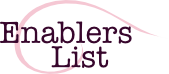 PTI carstock
PTI Birthday Basics