I love the new techniques I learned from SAF. I find myself wanting to try them again and again. For the remix I chose to use the gilding challenge. So far I have made several cards and have gilded a pen for a gift set.
I'm still loving the MIM kit, Don't Forget to Write. I have stamped a bunch of different sets of flowers so I can quickly make cards for any occasion. So fun!
Thanks for stopping by and have a great week!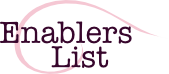 PTI MIM kit, DFTW
gold gilding