Hey campers!
Welcome to another week of camp create!
And thanks
MFT
for hosting another awesome camp week!
I'm so excited to be camping again!
I even told my husband the cleaning of the bedroom would have to wait until after camp;)
Today's camp project is to make something monochromatic.
Monochromatic is just using one color.
I chose one of my favorite colors, Pink!
My earned badges this camp: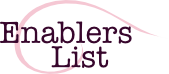 Stencil, die, paper and ink MFT.
Clear sequins
Stickles