Hello everyone, today I'm posting my Wonderful Watercolor project for
camp create
. My computer decided it needed a little vacation from blogging and wouldn't let me post earlier.
I've been wanting to try water coloring. I had the paints but never bought paper, finally I have all the supplies so here is my very first attempt at water coloring. Thankfully there was an awesome tutorial to follow along. Click here to learn more about
MFT Camp Create and watch the video.
I didn't have the outline set so I used the
Pretty Poppies
and just used third generation stamping for my outline image.
And here is a close up. I added a little orange to add the highlights to my poppies.
I love how it turned out for a first try.
So here is the badge I earned for today's Camp Create Project.
Thank you MFT and the awesome camp directors!
I'm having an awesome time at camp!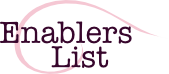 water color paper and water color paints (stash)