Hello everyone,
I was finally able to finish my day one project.
I took an exceptional long time to leave the watercolor to dry naturally;)
I decided to use my Pretty Poppies as here in PA they are in full bloom.
I'm not sure why everyone has poppies but me, but I can never seem to find Poppies when I'm garden shopping.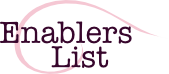 Watercolors
Watercolor paper
MFT cardstock
MFT Pretty Poppies
Distress Ink
white embossing powerder