What a fun group of challenges, and some awesome cards ready to be mailed very soon!
Thank you so much PTI for celebrating your Anniversary with us!
I had so much fun!
I made two cards for today's celebration challenge.
First I made this card. Using the Lovely Laurels Mini Kit.
And the layout of this card was my inspiration.
Next I made this card using Pretty Petals, one of my favorite stamp sets from this year.
And this was my inspiration.
And finally, I made these cards from the extra stamped and colored images I had from
some of the challenges.
Thanks so much for stopping by,
and have an awesome week!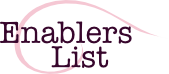 All products PTI.