Hello everyone! I'm excited to be kicking this morning off with all my friends at Papertrey Ink for Stamp-A-Faire 2016! Woohoo!
I spent the last few days getting my room ready for the big day!
The table you see in the bottom of the photo I added just for today. It holds all of my PTI stamps, dies and paper.
This year is the first year someone has joined me for the day.
Say hello to my new stamping friend, Jill.
And now on to my first project of the day.
SAF 2016: MASTER COLOR RECIPES
I chose this as my inspiration
And this is my finished masterpiece!
Now off to look at the next challenge!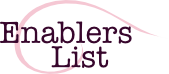 Stamps- PTI Rosie Posie 1 &2, Colorful Words
Stencil- PTI
Cardstock and Patterned Paper- PTI
Copic Marker and airbrush background
Twine