Today's camp project is to color on Kraft. I have to say I love this technique. I took advantage and tried all my different brands of colored pencils to see how they all colored kraft cardstock. I really like my poly colors best, but I found others worked just find to have lots of different shades of colors.
Here is the project I made for today's challenge.
I also used this project for the 30 day coloring challenge.
And that brings me to today's badge I earned :)
Because I'm cool like that!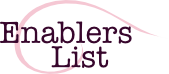 Stamps- MFT Roses
Cardstock- MFT Kraft
Various colored pencils