Today I am sharing day 3 of camp create.
Today's challenge is to use inlaid shapes.
So fun!
This is the first time I tried this technique.
I love the technique, but I'm not entirely happy with how my card turned out.
I adhered the inlaid just a little off but it really shows, so I'm sure I won't be using this card, but I wanted to share my first attempt at the technique. I'll do better next time and we were headed to the amusement park so I didn't have time to remake the card today. Isn't summer camp fun!
Thanks for stopping by and see you tomorrow at camp!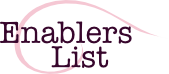 MFT Fall Foliage stamps and dies
Tim Holtz Embossing Folder
sequins
MFT kraft cardstock