Hello everyone,
Thanks so much for stopping by.
I've done the near impossible for me today. I made a sympathy card.
I just can never make them on the spot. I always second guess myself.
So today I set down with the need to finally get this one done. It's only way late!
But better late then never, I hope!
I started by pulling out my glitter water colors. I chose this gorgeous rambling rose image from Alesa Baker Designs, Impression Obsession. I stamped the image with black ink and embossed with white embossing powder. It took on this awesome embossing, it looks almost antique.
I then painted with just two colors of water color glitter ink. In real life these roses just sparkle.
I added some splatter with the water color dirty water. I like to keep my rinse water in a little dollar store ice cube tray. I find I like using the diluted color to add dimension and splatter.
For the sentiment I cut the word prayers from a Simon Says Stamp die.
Then I used just part of a sentiment by Dina Kowal.
I have to give a shout out to Dina here because when I first saw this sentiment I knew I needed it. Dina had commented she might cut it apart to use it for more then just the holiday season. I had mentioned that I would just mask it off because I'm not brave enough to cut my stamps. So I used my sticky notes and stamped just part of the sentiment. Then added the double layer die cut.
To finish, I added a natural element of twine.
And there you have it. Now to work on my stash of sympathy cards before I actually need one.
I'm playing along with the Impression Obsession blog challenge In the Pink.
Thanks so much for stopping by and I hope you have a great day!
Added this project to the following challenges.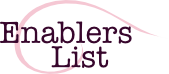 Affiliate links are used, by clicking you support my blog at no cost to you! Thank you!

Black
Shop at:
IO

Rose
Shop at:
IO

Mist
Shop at:
IO

Sticky all over notes
Shop at:
Amazon

Misti
Shop at:
Amazon

Rambling Roses
Shop at:
IO

Precious Memories
Shop at:
IO

White Embossing Powerder
Shop at:
Amazon

Strathmore Watercolor Cards
Shop at:
Amazon

Brea Reese glitter pink
Shop at:
Amazon

Brea Reese glitter gold
Shop at:
Amazon